The Word Cheat apps team brings you a new development for your benefit.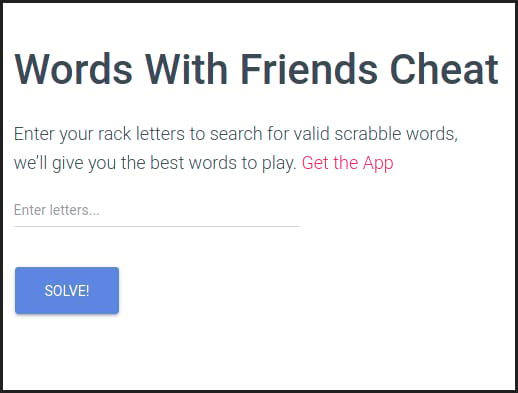 Words With Friends Cheat is your web tool that helps you to learn new words and to get better results when playing scrabble games. Enter all of your tiles into the field provided. When you find a letter on the board with space around it or to the sides of it, put that letter in the field provided also. This will then add it to your rack tiles, as if you actually had it in your hand. The tool will produce all available words according to the first letter being already on the board.
Any letters that you see on the game board, having space above or to the left of it, should follow the same procedure, except the new tiles would need to go in to another field. Always make sure to remove the letters you have in the prefix field and place your suffix tiles to your rank field. After hitting solve, the word list will then be generated based on the final letters of your word being what is already on the game board.
This engine helps you make better choices and see further opportunities for your tiles, as well as increase your vocabulary utilizing the dictionary, as you will learn new words and their definitions. As a result of this, your game play will enhance in speed and efficiency, while your points total increases.
Words With Friends is a multi player word board game, so similar to the classic game Scrabble.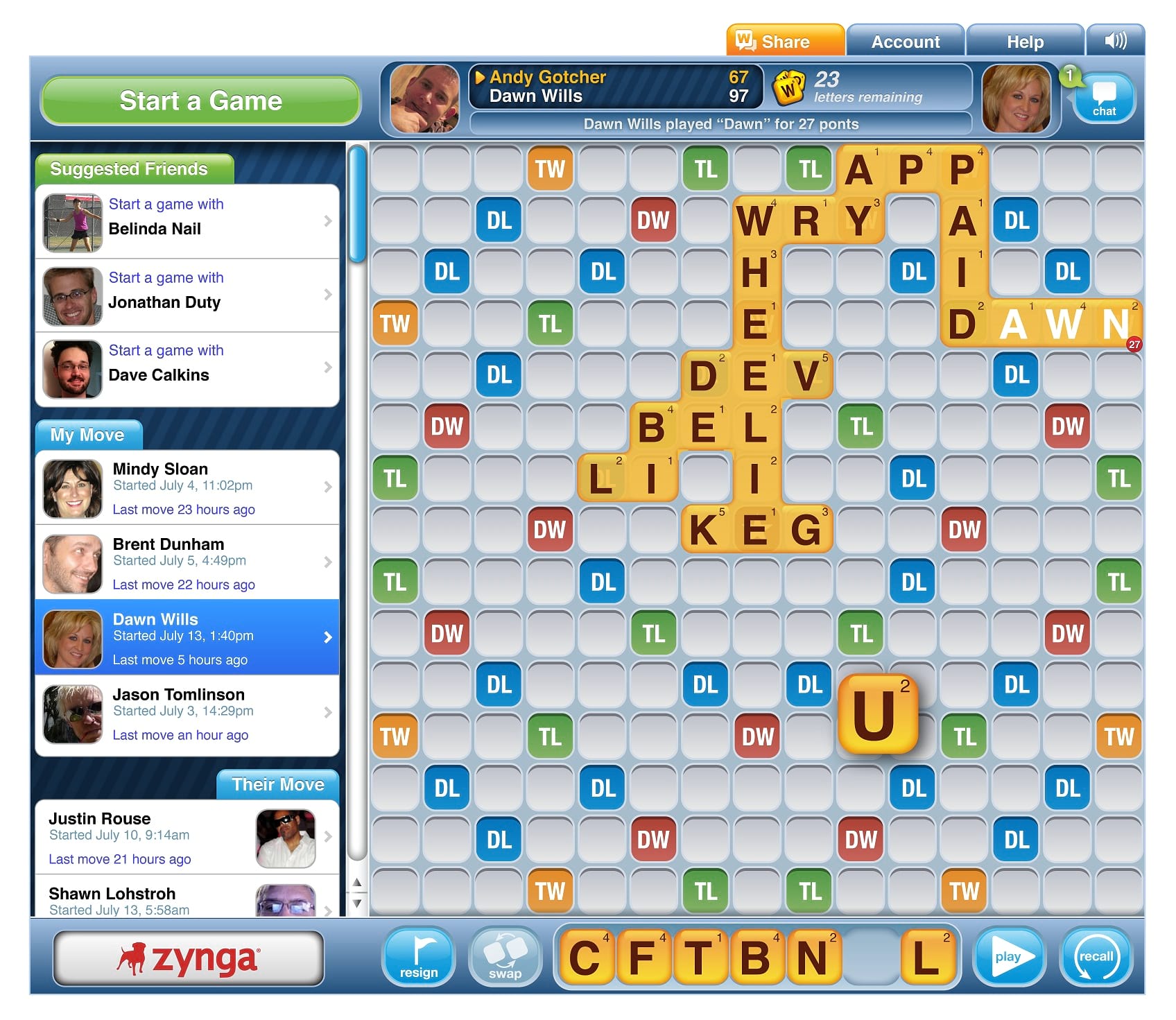 The difference is that it was launched primarily as a mobile app based game. It's cross-platform and available for Android, iPhone, tablets, Kindle fire, also on social network sites like Facebook. Most of the rules are similar to Scrabble except some minor discrepancies. Like difference in point score value and bonus tiles. Board layout is also a little different and they use a slightly different dictionary for reference.
Want to learn some tricks and tips to score higher against your friends? Here is the new article from our team you will want to read : Words With Friends – Rules, Tricks, Tips and more.