Wordox Cheat Is an overlay app built by Sababa-dev made for Wordox. 
Wordox is a scrabble clone much like Words with Friends and Wordfeud. It has it's own twist that players enjoy, including an offline solo play mode. It's cartoonish design appeals to a much wider audience, making it more enjoyable to play.
Discover Wordox and face the opponents of your choice or play solo to train!
How to use cheat with Wordox
Wordox Cheat provides the best results for Wordox by overlaying on top of the board game.
There's a few simple steps to get it going.
Firstly, make sure you have both apps installed by downloading them from the play store.
Next, open Words Cheat first, then minimize it by pressing the "hide" button at the bottom.
Then open Wordox. Select the game you wish to play and wait for it to open.
Take a good look at the board, and get an idea of the best are to play off. Look for playing off the stars on the board for maximum effect.
Finally tug down the notifications bar and select Words Cheat. It will overlay on top of  Wordox, allowing you to interact with it. Now enter your rack letters into Words Cheat and hit go to produce the highest scoring words possible for you to play.
Alternatively, you can also enter in any words that are already played on the board, into the board letters section. This will produce words that will work with these board letters.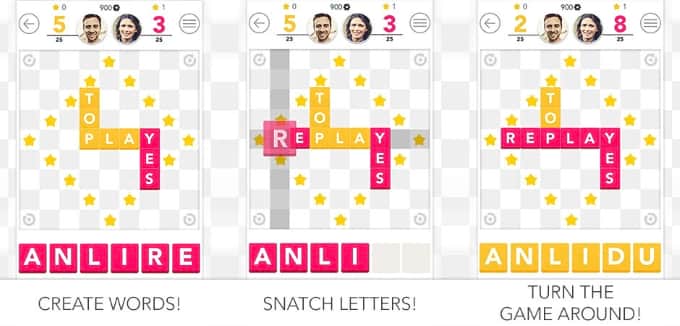 When using Words Cheat with Wordox, select game "Other" to allow Words Cheat to drop back to Wordox easily.
Watch the video above to get a better idea of how game play looks like and what this cheat for Wordox can do for you.